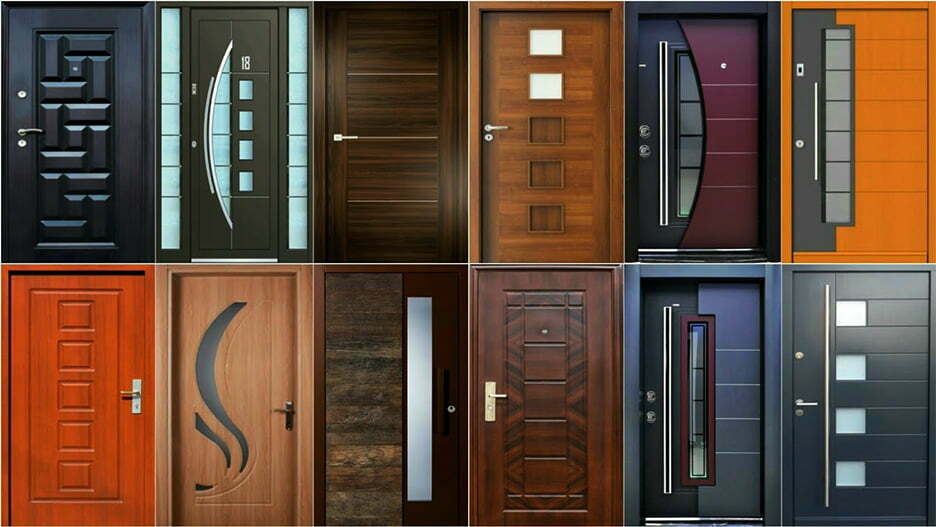 The Importance and Function of Doors in a House:
It would be hard to get access to a residence without a door. Every time you wanted to get in or out, you'd have to smash the walls. in this blog we are going to discuss about Latest House Door Designs 2022.Your privacy and security would be jeopardized if you only had an aperture without a door. The following are some of the most important roles of a door in a home:
Doors interconnect different elements of your property and connect your interior space to the outside world.
They provide ventilation as well as protection from rain, snow, and heat in your home.
By isolating exterior sounds, a closed door can help to reduce noise pollution in the home.
They prevent undesirable "guests" such as animals, vermin, and criminals out of your house. 
Smart doors may improve your home's energy efficiency and help you save money on your energy costs.
Doors can also assist to limit the spread of fire within the house if they are made of the proper material.
Most doors include secure locking systems to prevent unauthorized access into the house.
1. How Do Interior and Exterior Doors Differ?
Interior Doors and Exterior Doors are the two primary kinds of house door designs. Even though they are sometimes used interchangeably, there is a significant difference between these doors in terms of design, construction, and operation.
1.1. Interior and Exterior Doors:
Interior doors are intended for usage within a home. These are available in a uniform size and are considerably easier to use. Because of the cheap material and manufacturing costs, these doors are very reasonably priced. Interior doors have a solid or hollow core and are available in a variety of finishes and styles to match the rest of the décor.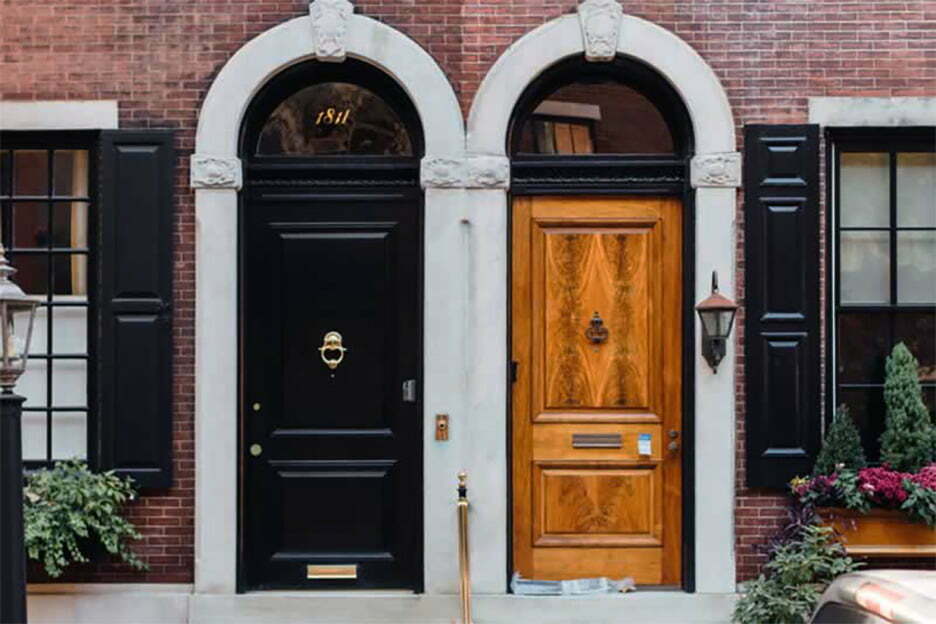 Outside doors, on the other hand, are strong and long-lasting. They're made to withstand changes in the climate as well as regular wear and tear. Those doors are additionally treated with a unique chemical to prevent damage from dust, insects, and other elements. External doors are heavier than interior doors and are also more expensive. The size of the doors may be modified depending on the size of the entry or exit point.
2. Door Types Based on The Material:
2.1. Wooden Door:
Traditionally, the basis for the construction of doors/windows has been timber, or wood as it is more often called. The key benefit has been the local availability of materials and the simplicity with which local carpenters can construct it. FRAMED AND PANELED DOORS
There are many different types of wood available on the market nowadays and choosing one should be dependent on its lifespan features as well as the homeowner's budget. Because they may be utilized in every room of the house, they are ideally suited for outdoor use. Wood is the most widely used material for doors and windows.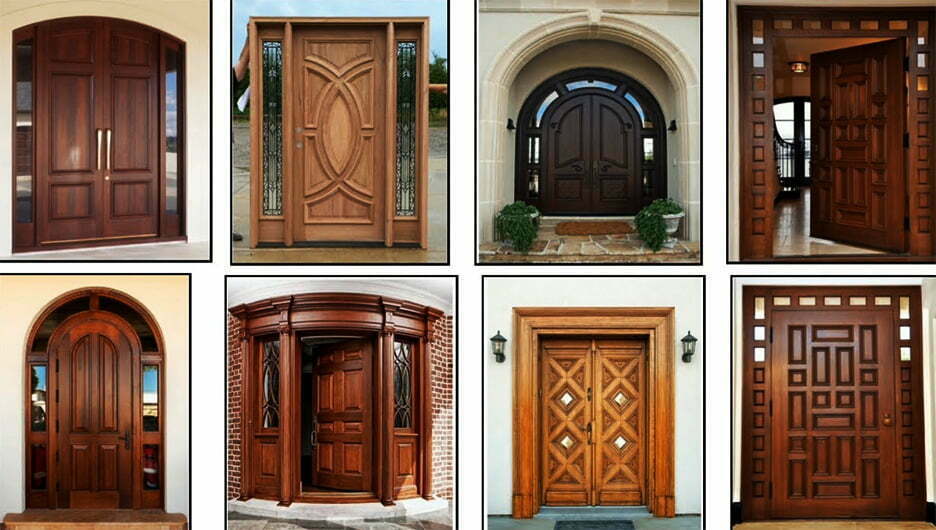 2.2. Paneled and Framed Doors:
It is the most frequent types of doors and windows seen in homes. The door frame is composed of wood, while the shutter panels are made of wood, plywood, block board, hard board, and other materials. The panels may be decorated in a variety of ways, making the door highly ornamental.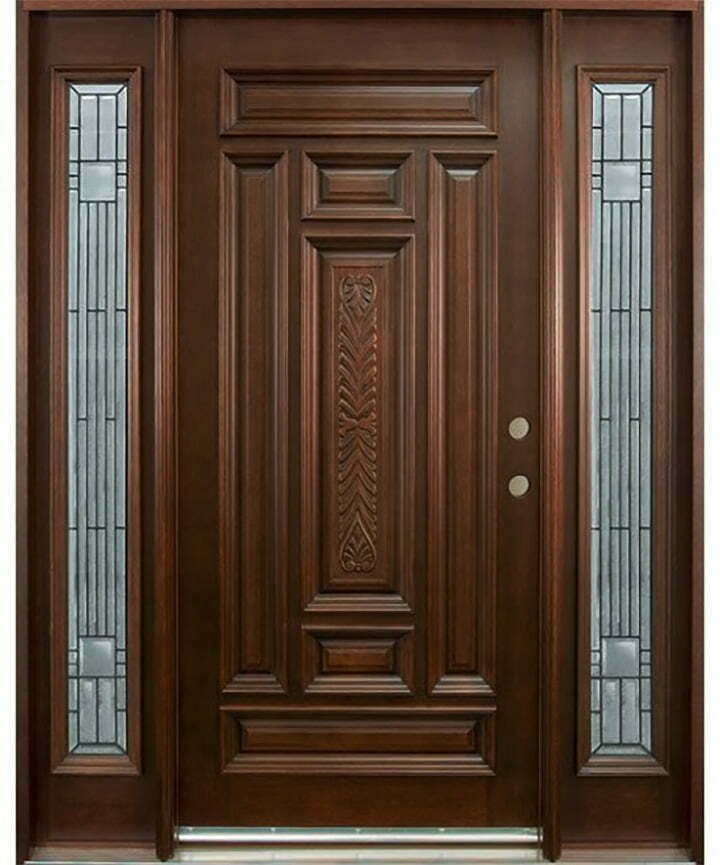 Glass can also be used for the panels. The term "paneled and glazed" refers to a door that has hardwood panels on one side and glass panels on the other. These doors offer design versatility and can be visually pleasant. Its style may be changed to meet your needs and the location of your home.
2.3. Glass Doors:
Glass is commonly used for doors and windows, as well as paneling. But, if the owner so wants, glass doors can be created for certain areas. Typically, such doors are installed on the house's backside to allow an uninterrupted view of the backyard or garden.
Glass front doors are similarly attractive, but they must be installed with care to provide privacy and longevity. Cut glass panels placed into hardwood frames are a popular and attractive front door alternative. These doors are expensive and require regular maintenance. Aside from being more expensive, they are generally heavier than ordinary doors.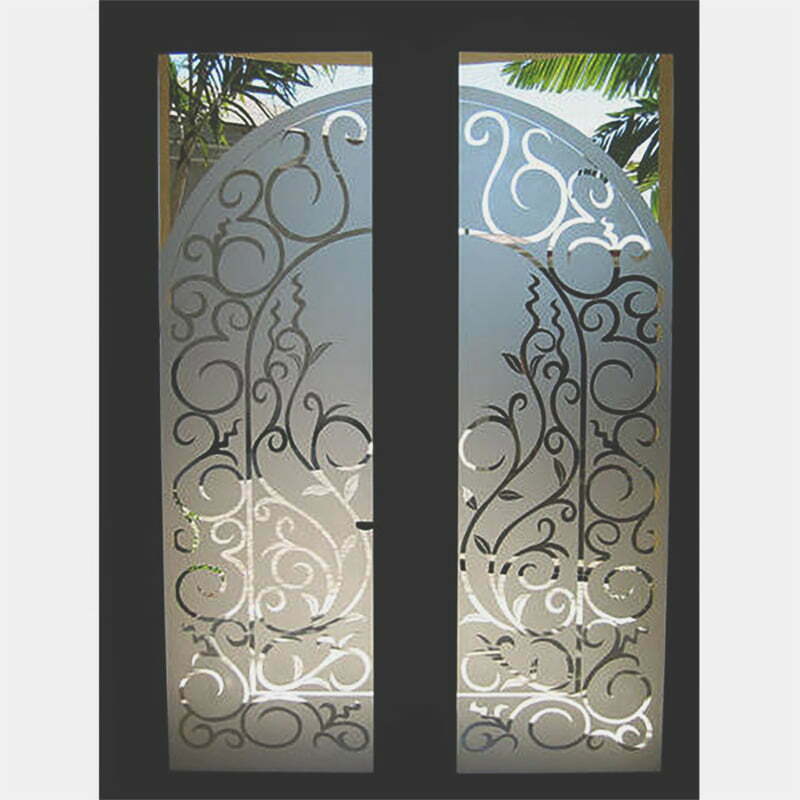 2.4. Poly Vinyl Chloride (PVC) Doors:
The product Poly Vinyl Chloride is commonly referred to as PVC. This is a kind of plastic that's commonly used to make things like water tanks, pipes, and fittings. PVC has become increasingly popular in the building of doors, and there is a broad selection of colors and styles available on the market. PVC doors have several advantages, including termite resistance, durability, anti-corrosion, light weight, and moisture resistance. They're also simple to make and put together. They are not suitable for entry doors, however, because they are light in weight, are not weather resistant like wooden or metal doors, and cannot withstand extreme climatic conditions.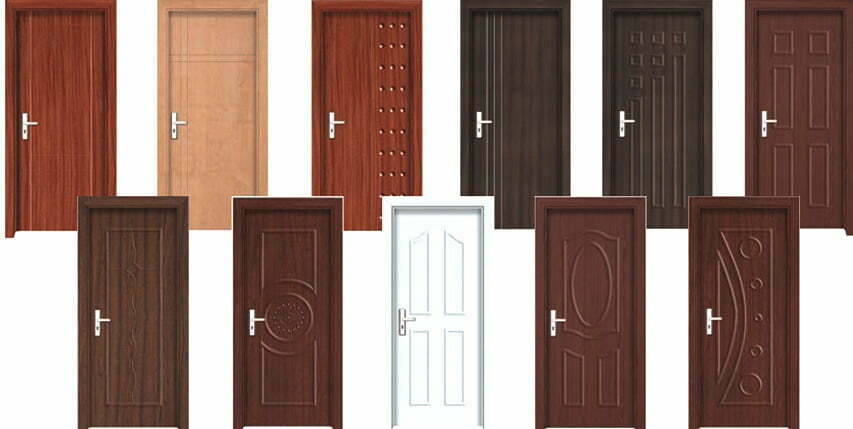 2.5. Aluminum Door:
It is a light-weight metal that has been used in a variety of applications. Aluminum is used in a wide range of items, including doors, windows, partitions, and curtain walls, among others.
Its door and window frames have the distinct benefit of being resistant to harsh weather conditions. They transfer fewer loads to the foundations due to their small weight.
2.6. Fiberglass Door:
It is a kind of glass that has been pulled into a fibrous state and woven into fabric. This has a high tensile strength and is sturdy, light, and non-flammable. Glass fibers combined with resin may be used to make a variety of goods, including as bathtubs, doors, and windows. Fiberglass is said to be one of the most hardened materials with low maintenance costs when compared to wood and steel.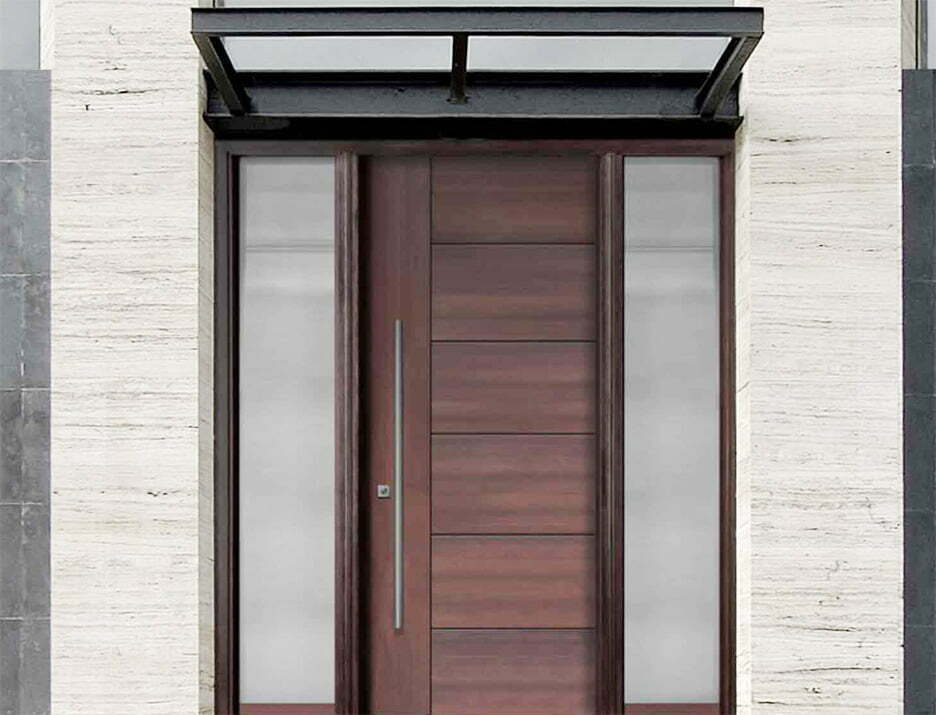 2.7. Steel Door:
Steel frames are quite popular and are often utilized for houses and other sites since they are less expensive than traditional timber frames. Shutters can also be built using Mild Steel (MS) sheets that have been welded or riveted to an angle iron or channel section frame that has been adequately braced.
Steel doors can also be carefully designed from cold rolled mild steel of high quality. They are long-lasting and require little upkeep. They come in a variety of attractive colors and wood grain textures.