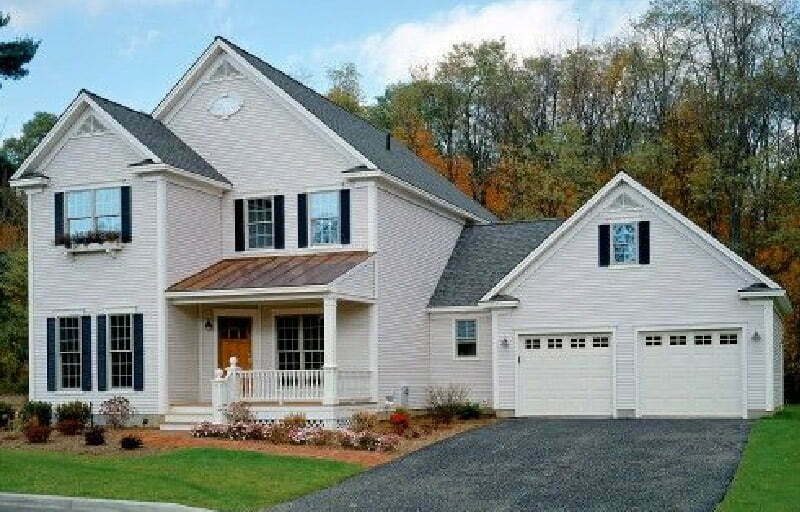 English front porches differ greatly from their American counterparts. Although smaller than its American counterparts, British porches were more common during the Victorian era.(American House Design with Porch ) These porches were stunning and quite complicated constructions, sometimes with delicate-looking ironwork adorning gables.
They served as a symbol of the home's main entrance as well as a weather protection device, and were often seen on bigger homes in richer neighborhoods. American House Design with Porch
1. WHAT DIFFERENT KINDS OF PORCHES ARE THERE?
Balcony, sun porch, and patio are just a few examples of the many diverse types of porches that exist. in general, they give shade and a place to unwind during the hot summer months. They are large and have roofs, are located at the front or rear of the home, and are considered a necessary outdoor living area. Some are screened in owing to insects and inclement weather.https://www.constructionpoint.pk/services/
An addition to a farmhouse-style home is the "farmer's porch," which is highly popular. It's the width of the whole home, has a roof, railings, and is big enough for family get-togethers. Farmhouse-style front porch designs frequently feature pieces of furniture that may be used both inside and outside, serving as a genuine extension of the interior.
2. WHAT ARE SOME GOOD WAYS TO IMPROVE A FRONT PORCH?
It's crucial to design your front porch to make it feel like a room in your house, since it serves as an extension of your house.
This way, you won't feel like you're entering a different space entirely. There are a ton of different front porch design options, but the most important aspect of the design is the furniture, particularly comfortable seats. Both traditional hardwood designs and outdoor versions constructed of wicker are options that will last for many years. Don't forget to keep an eye out at antique markets since interesting objects provide an interior or exterior design plan individuality.
3. The Most Popular Iconic Home Design Styles in America:
Housing designs are as diverse as the nations they represent all around the world, and American homes are so well-known because of a number of famous design trends.
4. Popular Iconic Home Design Styles:
4.1. The Victorian style:
The Tudor style of architecture shares similarities with the Victorian style, which is another English architectural influence. Dormer windows close to the roof and steep roof slopes are also prevalent. The windows, doors, and intricate decorations and attention to detail in every aspect of these traditional style residences are influenced by French architecture. Beautiful features include a turret, towers, projecting bay windows, layers of windows, and wraparound porches and balconies. If you own a Victorian-style house, you undoubtedly adore its intricate architectural elements, patterned roof tiles, and vibrant exterior color scheme.
4.2. Ranch Style:
The Ranch style home is one of the most iconic examples of American architecture. The horizontally constructed floor plans of this type of house, which gained popularity in the early 20th century, were typical of American suburban living, when families left the city life of working all day to come home to a yard and rambling land. With their substantial overhangs and low slope rooflines, ranch style homes can take architectural cues from Craftsman bungalows and Prairie style homes. The interiors made way for the now-popular "great-room" floor plan idea, where entertaining and fusing the living, kitchen, and family spaces gained precedence over having clearly designated rooms.
4.3. Modern Log Cabins and Rustic Living: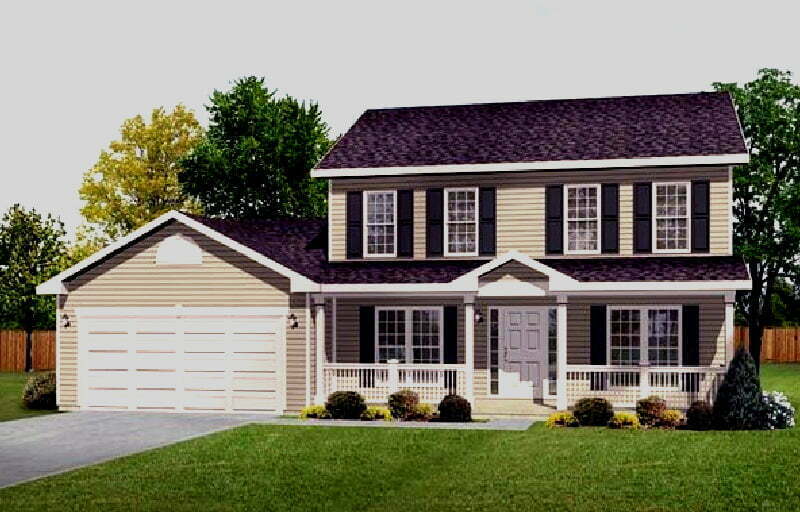 Compared to its early iterations, which were made of heavy timber construction, modern log cabins and the rustic way of life have gone a long way. Wood species including red cedar, bald cypress, and white pine are noted for their rustic attractiveness in the well-built houses. The interiors have multi-story or one-story floor plans and offer panoramic views of the outside through the windows. Originally simple cottages, log cabins are now among the costliest houses in America. Numerous of these houses may be created specifically to meet the requirements of every homeowner, including using the finest materials, luxurious finishes, and modern conveniences.
4.4. Tudor Style:
Homes in the Tudor style are common in historic districts all around the country and are distinguished by their steeply pitched rooflines and half-timbered façade. The Tudor design, which is reminiscent of European mediaeval homes in England, was introduced to America in the early 19th century. You undoubtedly adore your Tudor-style home for its aura of a fairy tale. These characteristics are symbolized by dormer windows, light-filled bedrooms, and old-world wood craftsmanship. Try adding board and batten detailing at your front entrance, combine external materials for exterior cladding, and think about adding stones, wood, and stucco for a truly Tudor style home if you want to give your present house a Tudor feel.
 4.5. Greek Revival Style:
Americans started taking a fresh interest in ancient Greek and Roman culture about the 1820s. For the architects who created the Greek Revival home style, this cultural transition was a perfect match. Homes, shops, banks, and churches all started to use Greek Revival architecture.
4.6. Modern Home Design:
Contemporary home designs nowadays are heavily influenced by modern home design, which rose to popularity in the early 20th century. Modern designs' fundamental elements may be observed in:
using geometrical forms
large windows that reach the ceiling
flat rooftops and simple lines
open-concept design
Through simplicity and seamless integration of outdoor and indoor areas, these designs seek to foster a sense of connection with nature. A few significant substyles of modern house designs exist. https://www.constructionpoint.pk/
4.7. Shingle Style:
Colonial rather than Medieval European architecture was the main inspiration for shingle-style dwellings. As the Victorian period came to a close, ornamentation grew less elaborate, and Shingle-style homes became popular due to its innovative floor layouts and distinctive use of shingles on the outside walls.
4.8. Mid-century Modern Style:
There is nothing new about mid-century modern designs, which have impacted architecture, graphic art, and home designs. Modernist architecture embraces simplicity and the outdoors. They are frequently designed to appeal to an abstract or futuristic idea. https://www.arcodesk.com/