Guides
Important Documents for Approval of Building Plan in Naval Anchorage Islamabad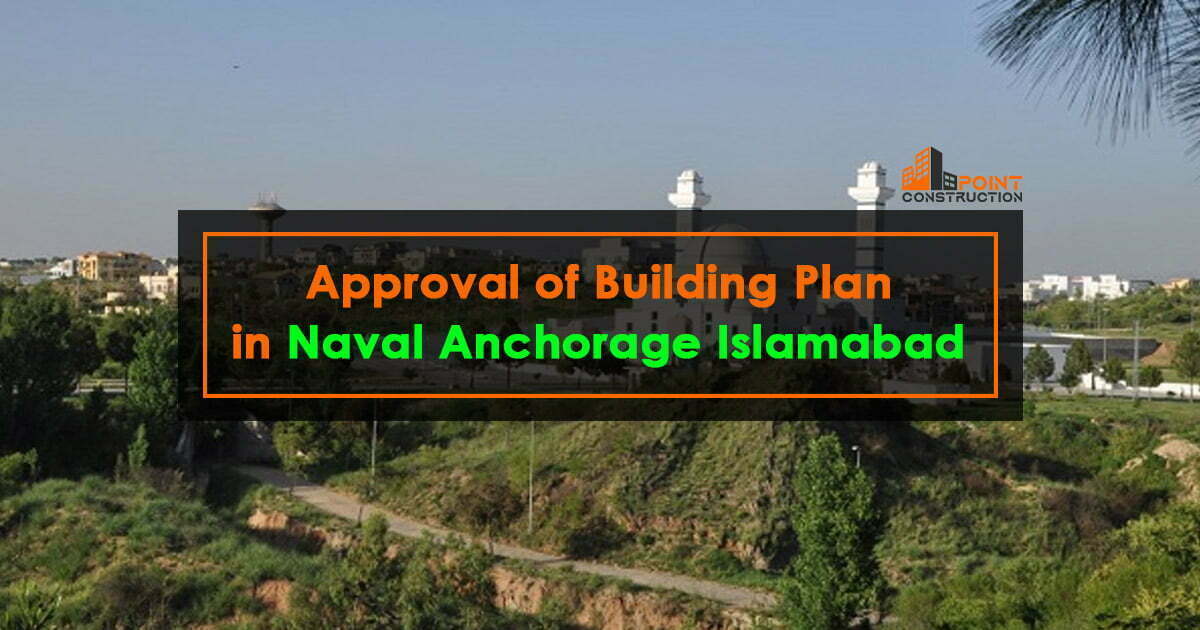 Introduction of Naval Anchorage?
Naval Anchorage Islamabad is a Secure Housing Society for the Navy in the V zone of Islamabad, one of the best communities that offer residential solutions to Pakistan Naval Officers and their families in Islamabad. The society is surrounded by beautiful natural scenery and an environmentally friendly atmosphere. It's an excellent area to live and invest. As a result, this Housing Scheme was created only for the purpose of providing a better living environment, rather than as a business venture. As a result, the Housing Scheme has established itself as one of the best in Rawalpindi and Islamabad, with a reputation for comfort, natural beauty, safety, and a calm environment.
Where is Naval Anchorage located?
In the beautiful Soan Valley, Naval Anchorage Islamabad is located in Zone-V of the Islamabad Capital Territory, approximately 20 kilometers from Zero Point on the Main Islamabad Expressway and just ten minutes from the airport. It was purposefully developed with a depth of 3 kilometers inside, with its own dedicated hassle-free and commuter-friendly double carriageway from the main Islamabad Expressway to the Naval Anchorage Main Gate, keeping comfort and safety in mind. Hundreds of families have already moved into this safe and pleasant community, and hundreds more are being constructed.
On the eastern side of Islamabad Highway, it is located immediately before the KOK pul and Kahuta Road. On the other side of Islamabad Highway is Soan Garden. It's in Sihala, with its primary entrance on the Islamabad Expressway, which will be developed to become an eight-lane, signal-free route connecting Zero Point to GT Road and Rawat. The mauza of Naval Anchorage Islamabad is Sihala Khurd and Gangota.
Naval Anchorage covers 3677 kanals and has a total of 1339 residential plots.
Main Feature of Naval Anchorage Islamabad
The Naval Anchorage Medical Centre (NAMC)
Bahria Foundation College Islamabad
Brainiacs Montessori & Junior School,
Property Exchange Centre (PEC),
Sports Complex,
Shops
Dedicated Building and Maintenance Control Department,
Top-of-the-line Security System with a Rapid Response Force (QRF).
The main campus of Bahria College Islamabad,
Club House
House Construction in Naval Anchorage Islamabad
When you are going to Start House Construction then you must Select Professional Architect and Best House Contractor for Your House. Important Documents For Approval Of Building Plan In Naval Anchorage Islamabad. The following documents have been required:
Forms A-1, A-2, and A-3
Allotment/ Transfer Letter (Attested Copy)
Site Plan (Attested Copy)
Owner CNIC (Attested Copy)
Sound and Stability Certificate
Plot Level Sheet
Structural Drawing By CDA Registered Structural Engineer (06 Sets)
Architectural Drawings By CDA Registered Architect (06 Sets)
Fire Fighting Drawings (06 Sets) in commercial
Demarcation Certificate (Form A)
CD of Maps
Soil Investigation Reports
Stage wise inspection card
Applicable Fees/Charges (As plot size)
Clear out all the Outstanding Dues. Following documents can download from the website.
Are you Looking Best Architect/Best House Contractor for your Project in Naval Anchorage Islamabad?
If you are looking for the best construction companies to build your house then you must contact our team of experts. Construction Point provides services within your budget.  As one of Pakistan's leading home builders, we make sure that your new house is of the best quality with an excellent finish. All Architecture Design and Construction Services under one roof.
Construction Point is a collaboration between Registered Architects, Engineers, and Materials suppliers. This Platform helps you with a complete solution to your projects. Construction Point provides the following services for our valuable clients.
Our team of highly trained and experienced specialists and builders with decades of knowledge in construction. We work hard to deliver the elegant Construction Project you've dreamed of by using the relevant experience and expertise.
In order to use the construction team with the perfect knowledge and experience, we work with highly specialized subcontractors and traders.